situated on a secluded isle in the city of hueport, kleur academy is a proud institution of learning for aspiring pokemon enthusiasts to become the next pokemon professionals in almost any field. we hope to see you soon!

06/19

HAPPY

late

BIRTHDAY PRISMATIC!! don't forget our

site event

- some activities have recently been cycled out so check it out. wow, guys. just wow. stay golden !

06/03 june has brought with us a whole bunch of changes! check them out in the site news! our first activity check has also come to a close. if there were any mistakes made, or if any member comes back and finds their account deleted/inactivated, please let any of the staff know !

prismatic a laidback pokemon university roleplay set in chromasia island

ratios + groups

faculty

competitive

research

selection

miscellaneous

undecided

team umbra
gogo gadget pst she/they 23 Offline pistol cat#1145
1405 POINTS EARNED
212 POSTS MADE
to cut down on important threads and to simplify everyone's lives, we have combined the who's who and faceclaim threads. you may post to either add your name if this is your first character, add a character, or to reserve a faceclaim for up to
two weeks
. if your app is not completed by that time, you will be removed from the reserves that can be found at the bottom of the thread. please use ctrl+f to make sure the face claim you want hasn't already been claimed !
made by indigoog
N/A Eastern Time Offline
10 POINTS EARNED
1 POSTS MADE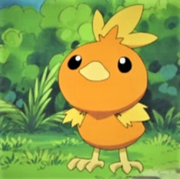 PERMALINK
// POSTED ON: Jul 18 2018, 03:53 PM
Hi, I'd like to reserve these two please.
CODE
hinoka -- [i]fire emblem[/i] -- phoenix -- (datebystaff)<br>
CODE
angela ziegler -- [i]overwatch[/i] -- phoenix -- (datebystaff)<br>
n/a central he/they 14 Offline
20 POINTS EARNED
2 POSTS MADE
PERMALINK
// POSTED ON: Jul 19 2018, 02:11 PM
the code seems to be broken, so... I'll just...

dove

member | central | pm/discord

orion rosenthal: chūya nakahara from bungostraydogs
1 User(s) are reading this topic (1 Guests and 0 Anonymous Users)
0 Members: